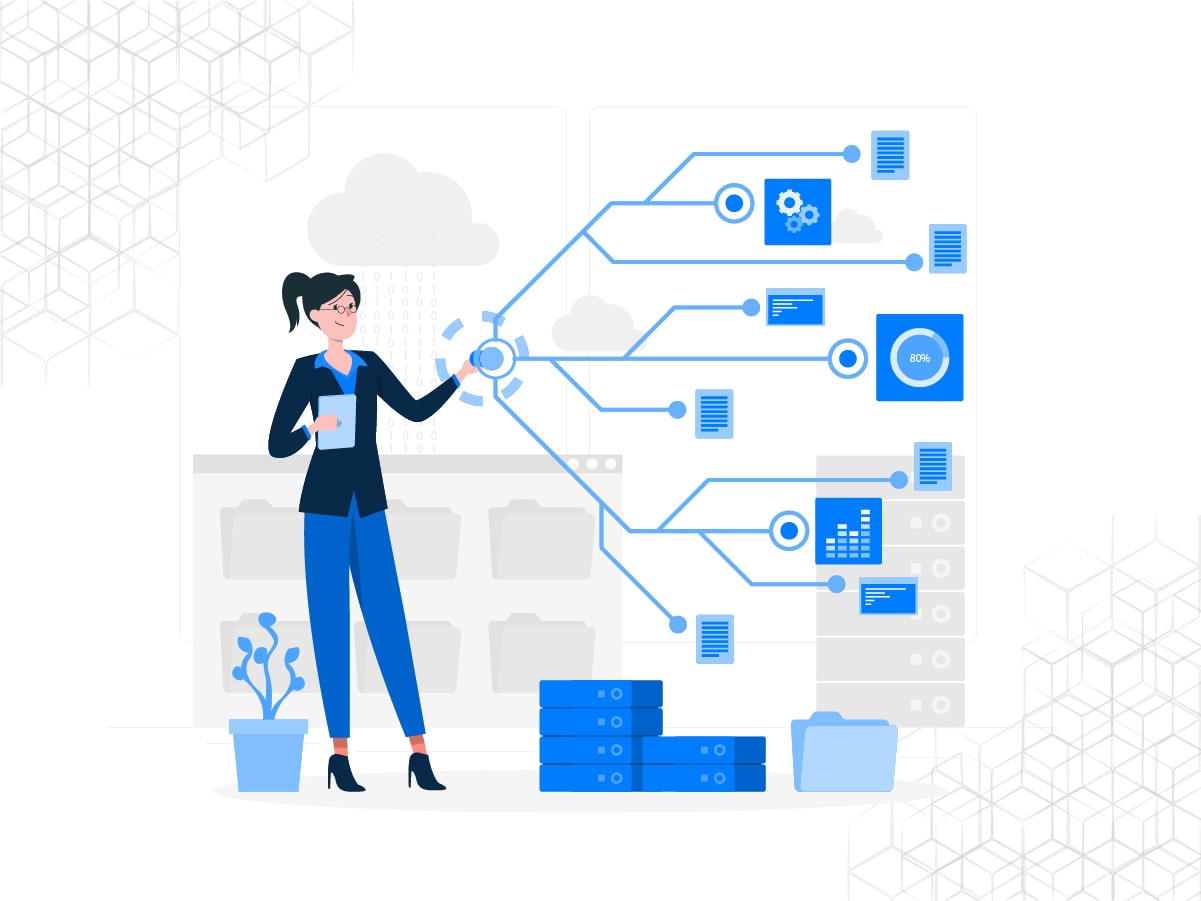 Powerful Insights Into Your Data
Our business intelligence (BI) and data visualization services and solutions enable us to transform data from disparate sources into business insights, metrics and key performance indicators in the form of easy-to-read reports and dashboards. Our methodology includes detailed KPI (Key Performance Indicator) discovery to identify reporting and data requirements for the respective business functions.
Our solutions include technology agnostic data model and architecture, business insights, metrics and KPI in the form of reports, dashboards in SMAC (Social, Mobile, analytics and cloud) ready formats, ETL and reporting solutions that can run on premises and on cloud infrastructure.
Business Benefit to BI & Data Visualization Services:
Fully automated, consistent and repeatable to save staff from creating unnecessary reports.
Can be setup for web and mobile, so you can access the data from anywhere on any device.
Real-time (based on the data sources) to drive timely, accurate decisions before there is a problem.
Metric creation to help make educated business decisions.

Data Warehouse & Predictive Analysis
SignaTech works with clients to create a BI Roadmap to elevate your data into meaningful, valuable information to support daily operations and key decision-making.

BI Implementation & Integration
SignaTech BI experts gather data from multiple sources (ETL), organize it in a data warehouse, create OLAP cubes, as well as design intuitive data visualization.

Business Intelligence Consulting
SignaTech BI experts work with businesses to help them redesign how they collect, interpret, and make decisions with data.